Mum liked the oak box so much she asked me to make one for her. She asked for flowers in the decoration, I've been waiting until I gave it to her before posting anything here.
I've made a typical Tudor candle box for her, 10 inches by 4 in English oak, with pegged construction throughout. One of the gentlemen at her aged care centre saw my table box and had a grumble about clenched nails being a sign of poor workmanship, using pegs avoids this problem and keeps everybody happy.
The carving had to carefully chosen for so important a client, to be relevant for mum and also from a narrow period of time to keep the design historically consistent. I hadn't carved flowers or letters before, so I was looking for an excuse to do them both together.
The first element was easy, lots of people have remarked on the mum's striking resemblance to Elizabeth I,  it had to have Tudor Roses.
There are plenty of Tudor roses carved onto flat surfaces, the ones with the strongest association with Elizabeth are on the lid of her coffin (don't tell mum!), dated 1603. The lid of the box was originally going to be plain, but the lettering on the coffin gave me the idea of putting mum's initials on top. My letters are considerably smaller, so I couldn't match the letter forms due to the grain of the wood. Fortunately, Albrecht Dürer came to the rescue with Of the Just Shaping of Letters (1535).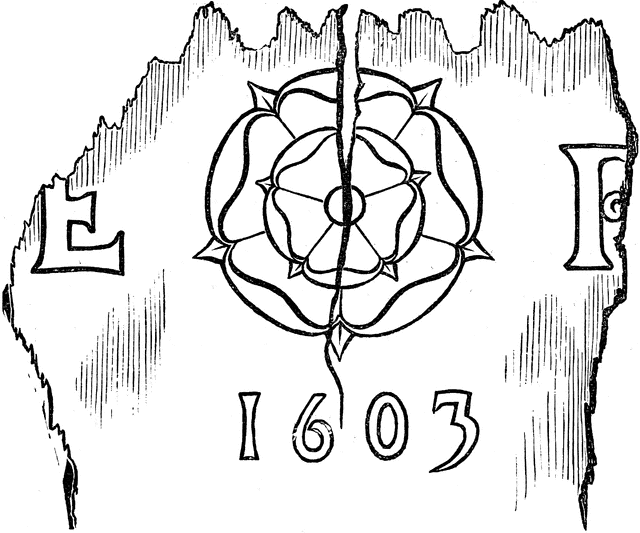 As an aside, I found an interesting video on YouTube of Richard III's new coffin lid being carved. The artist had reverse engineered the York white rose from Elizabeth's lid.
The other design element is the white marigold, one of mum's favourite flowers and also a reference to my work on Robert Mindum's shoehorns. Mindum used the device and the Tudor rose extensively in his work. Both appear together on the shoehorn he made for Matthew Westfeelde in 1600.
The stippled background, beveled edges, stamps and pintel/cleat hinges are typical for the decorated versions of these boxes. Finish is raw linseed oil and gum turpentine. The lid and base are both English oak, mainly for its ability to take heavy handling. This is going to be bumped, knocked and probably dropped.
The interior is left unfinished so it can breathe. The rebates and dowels  are clearly shown in this photograph.